Bean Station Elementary Students of The Month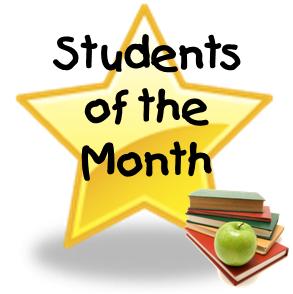 ---
Congratulations to our April Students of the Month!
Pre-K: Rhealynn Greer
Kindergarten: Skyler Milloway
First Grade: Zander Atkins
Second Grade: Raylan Pierce
Third Grade: Eilee Bishop
Fourth Grade: Jordan Long
Fifth Grade: Sophia Barnard
Sixth Grade: Allie Trent
Congratulations to our March Students of the Month!
Pre-K: Ilana Morgan
Kindergarten: Harper Laster
First Grade: Jackson Diamond
Second Grade: Paseyn Welch
Third Grade: Emery Wolfenbarger
Fourth Grade: Elizabeth Pantoja
Fifth Grade: Caden Brabson
Sixth Grade: Tori Hazelwood
Congratulations to our February Students of the Month!
Pre-K: Madison Farmer
Kindergarten: Jackson Davidson
First Grade: Jaxen Gust
Second Grade: Aleeha Pace
Third Grade: Emma Hackney
Fourth Grade: Brodie Collins
Fifth Grade: Kacie Gilliam
Sixth Grade: Branson Church
Congratulations to our January students of the month!
First Grade: Khloe Harrell
Second Grade: Will Blankenship
Third Grade: Caden Diamond
Fourth Grade: Kelley Ervin